We have undertaken ocean dredging, land reclamation as well as landside excavations and landfill projects adhering to environmental guidelines to minimize adverse impacts.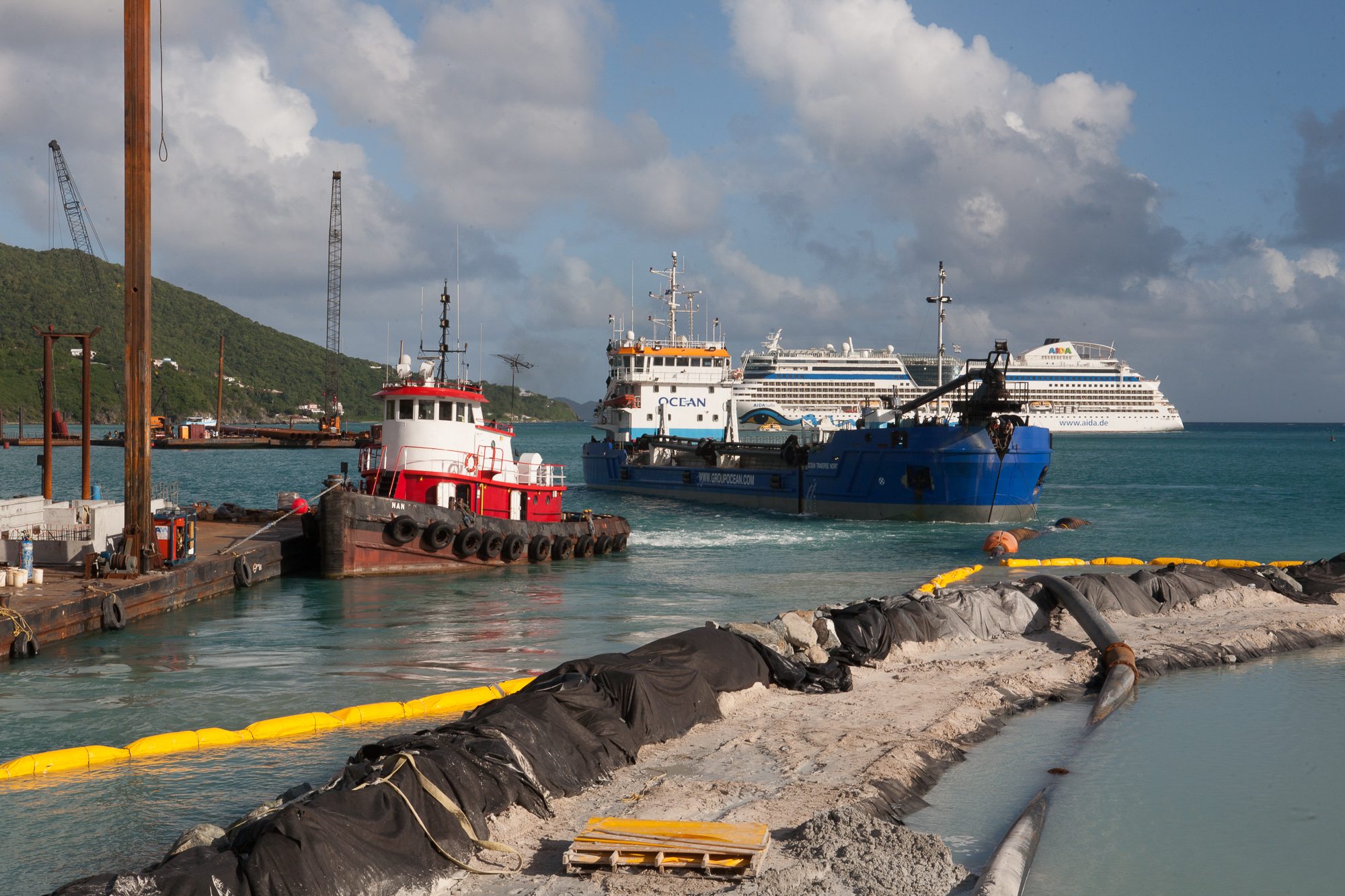 BVI Cruise Pier
For the dredging and land reclamation, a trailing suction hopper dredger was brought down from Ocean Dredging in Quebec, which removed in the order of 140,000 cubic yards of sand, sediment and hard coral shoal, all of which was used for the land reclamation.
Heritage Quay Cruise Pier Antigua
Meridian is contracted to undertake the dredging of the turning basin and the dredging and sheet piling of the North berth.